According to the Occupational Safety and Health Administration, a powered industrial truck is:
Any mobile power-propelled truck that is used to pull, push, carry, lift, stack or tier materials is a powered industrial truck. These trucks can be controlled by a walking operator or ridden.
This definition does not include any machinery that moves earth or functions for over-the road haulage. This also does not include any machinery that has been modified to accept forks. Though this standard definition does offer a simple explanation for what is and what isn't a powered industrial truck, it does not offer specifications on the different types of machinery available.
Specifying Powered Industrial Trucks
Firstly, let's scratch off any type of machinery that isn't powered. This would include your powered pallet lifter jacks (not self-propelled), and manual pallets. It would also include anything that was made to push earth around such as front-end loaders and bobcats as well as dump trucks and F150s.
Aside from the above machinery, there are many other vehicles that the Powered Industrial Truck (PIT) rule does not apply to.
We set some specifics on the more common forms of equipment.
Scissor Lifts and Aerial Lifts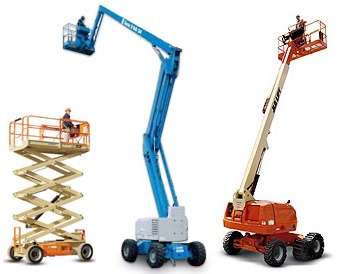 Neither of their function allows for any carrying, pushing, pulling or tier materials. While the aerial lift is designed to transport people, the scissor lift is designed as a mobile scaffold.
Yard Tractors
Approved for over-the-road use, tractors designed by the Department of Transportation would not be considered as a powered industrial truck. However, any yard tractor not designed by the DoT would satisfy the PIT ruling since it would be designed to pull different material.
Fork Lift
Rough terrain forklifts are considered to be PITs because of their function of carrying materials.
Mobile Cranes and Truck Cranes
While their design is to carry, lift and stack different materials, these specific types of hoists and cranes function under their own rules and are thus, excluded from the rule.
Clamp Trucks and Forklifts with Adjustments
Swapping the forks for other equipment would not exclude its categorization as a PIT. Its function would still be the same—lifting and carrying materials from one location to another.
Buying PIT Machinery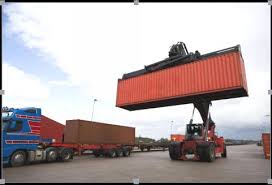 Industrial Man Lifts offers a selection of equipment and machinery for commercial use.
Aside from a variety in selection, we offer guidance and information so you can choose the best platforms and lifts for your business.
To learn more about PITs and how to order machinery from a well-known supplier, contact us 727-490-8839 to get in touch with a representative.