Telescopic Mast Jib Crane
We have found 1 items matching your search query.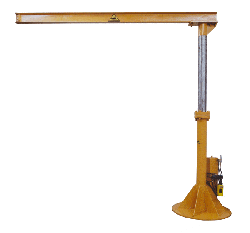 Industrial Cranes
100 In Stock
Telescopic Mast Jib Crane  500 to 2,000 lb. capacities, up to 12 ft. spans and 18 ft. heights 360° rotation for versatile and agile handling Telescoping action is hydraulically operated, electric or
$Call
Telescopic Mast Jib Cranes from Industrial Manlifts vary in Height & Capacity and can be customized. For more information Please Call(888) 730-8377.