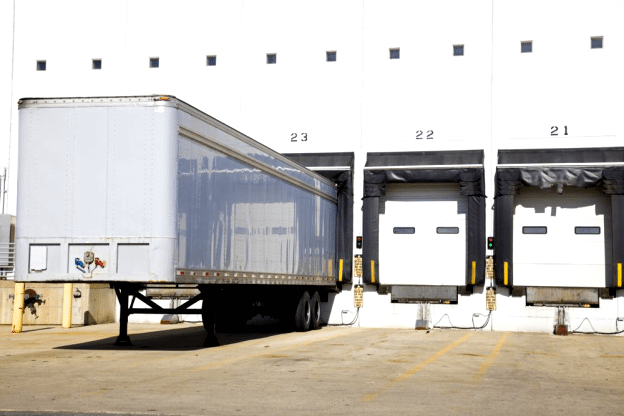 Loading dock is the most important part of the material transfer zone.
Smooth operations allow companies to avoid delays, reduce risk of accidents, prevent damage to products, meet strict deadlines, and most importantly, satisfy customers.
This can only be ensured if the loading dock is correctly designed. Maintenance is also critical for higher productivity.
To ensure high efficiency and dock safety, follow these tips:
Evaluate dock security
Check out points of entry to see if it's easy to gain access to the facility via the loading dock. Connect overhead doors as well as vehicle restraints to the security system for improved security.
An alarm will go off if the door is breached or a trailer is released without authorization.
Conduct a safety audit
Oftentimes, companies don't think about dock safety until after an accident occurs. Thinking ahead can pay off though.
A safety audit can help examine operations and make necessary changes to ensure high employee safety.
Examine loading dock accessories
Truck and trailer access equipment, dock bumpers and even lights are important components.
Lights may burn out, dock bumpers may fall off or wear out, and other accessories may also suffer damage over time. Keep an inventory of these items and check routinely to ensure everything is in place.
Replace or repair dock seals and shelters
Inefficient dock seals cost thousands of dollars in energy costs, every year. Under bad weather conditions, they can increase discomfort for your employees.
Make sure air doesn't infiltrate the place by regularly checking vertical and bottom seals of overhead doors. Also ensure the seals along the perimeter of dock leveler are not leaking. If they're not functioning, replace the seals.
If your company has trailers with swing-out doors, use a dock shelter to seal of the gap left as a result.
Upgrade equipment when necessary
Make sure you choose loading dock equipment to match your operational needs. You can add vehicle restraints to match current safety standards.
This way, you won't have to replace the entire unit. Realize the operational efficiency of high quality dock seals and levelers by making necessary upgrades.
Order our high quality loading dock equipment to improve safety of your dock. We offer custom solutions for all your loading and unloading needs.
Choosing Industrial Man Lifts, you receive affordable equipment and unparallel services. Suitable for all your manufacturing and industrial requirements, our dock equipment is abrasion-resistant and a perfect match for your facility.