The Mono Tower is easy and quick to set up and can be erected by one person. Industrial Manlifts (888)730-8377

Mono Mobile Tower
Mono Mobile Tower Features:
The Mono Tower is easy and quick to set up and can be erected by one person. This compact tower gives up to 4m of platform height and can be transported in a small van. The tower parts fit into the mobile base, for easy movement to the workplace. Loading Capacity 360KG Platform Height: 4m EN1004 compliant [caption id="attachment_44925" align="aligncenter" width="300"]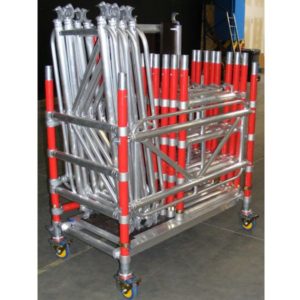 Mono Mobile Tower 1[/caption]
Industrial Man Lifts is your aerial access solution provider. 
We can customize any product for any size job. 
Operators always standing by, (888) 730-8377