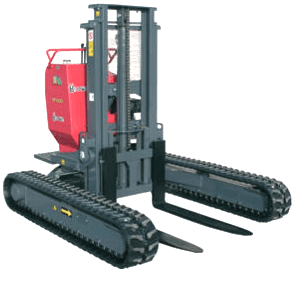 Most manufacturing and material handling processes include repetitive or strenuous activities.
Lifting various loads, picking products and installing components can all put workers under physical stress.
This can lead to injury and affect productivity due to downtime. The science of ergonomics insists on providing workers comfortable and convenient facilities.
At Industrial Man Lifts, we help you create a facility fit for your workers. Several manufacturing and warehousing facilities are already using our ergonomic material handling equipment.
Use of ergonomic stackers
Typical applications of ergonomic equipment include lifting an item to the appropriate height, tilting a load, or supporting it during movement.
Ergonomic stackers are particularly used for various purposes. Here's a list of stackers that are currently in demand:
Manual Hydraulic Stackers
Three different configurations are available: simple manual stackers, manual hand winch stackers and manual hydraulic hand pump stackers.
Manual stackers are maintenance-free, easy-to-use and fit for most challenging tasks.
Hand winch stackers are designed for heavy duty applications for safer lifting.
Hydraulic hand pump stackers are compact and sturdy. They can fit through most of the standard doors. The fork is raised by a hand pump operation and released by the handle lever.
Tracked Hydraulic Stackers
These are designed to load and unload materials. They can maneuver different loads through rough passages.
These stackers will not affect the soil while transporting materials, as its construction disperses ground pressure. Another noteworthy feature is the presence of an orbital drive motor. It allows for higher load capabilities. Their pilot operated brakes offer extra driver control.
Adjustable Box Stackers
These stackers are used to stack, lift and transport plastic containers to elevated positions. You can achieve heights of up to 421/2 inches with our box stackers.
The design is light and compact with a weight capacity of 380 lbs. Fork width as well as box clamps are adjustable, capable of fitting various sizes of plastic containers.
Its lift can be raised by a foot pump and lowered using the lever present near the driving handle.
Basket & Skid Stackers
With these stackers, you can transport skids, open bottom pallets, crates and baskets. These models feature an 18" horizontal load center, 8″ x 3″ swivel phenolic rear casters, 40″ handle (height) and 12V DC power system. AC and air powered options are also available.
Drum Stackers
These stackers have a 1000 lbs. capacity with 18″ load centers. They can achieve a lifting height of 48″ through 86″. Optional drum grabber attachments are available too.
Low mast stackers
Work positioners stackers are only used for open bottom pallets and skids. These are designed like portable lifts and can also be used as transporters and mobile work positioners.
You can use them to vertically position loads, anywhere in the facility. Straddle and non-straddle models are both available.
We can help you find the right stacker for your application. As a reputed material handling equipment supplier, we have a range of options you can choose from.