The equipment for handling drums is made as per the standard quality guidelines providing work according the customer requirements. The companies supply and manufacture Drum Handling Equipment for customers from all kinds of industries. For instance you shall find the equipment in for of drum stackers. These are industrial manlifts that have been designed for compiling the drum effectively and safely. You shall come across drum positioners that are ideal for unloading and loading of the stored drums horizontally on stands and drum racking. They are best suited for loading the drums on the vehicles. They can accommodate high fiber and steel drums.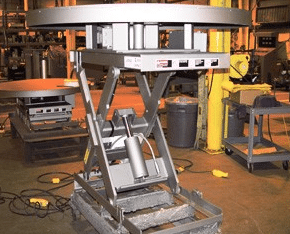 Drum dolly
Just like any other material handling equipment, you will find the drum dollies that are made of molded plastics which are heavy duty and have the sturdiest construction. They have a rib understructure that supports with two-tier designs for great use. The complete steel ones can be found as well and they been exclusively designed for drums that have weight of almost 55 gallons. These possess a feature very unique enough for tilting the drums at almost ten degree so that there is better extraction of liquid. Tilting feature present is operated by foot and gets locked in place whenever activated. Dolly is inclusive of swivel casters, four in number for high-degree maneuverability.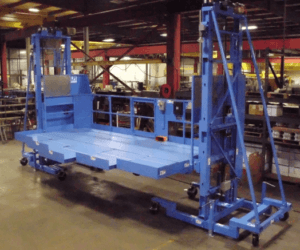 Dumpers for drums
The hydraulic dumper for drums is all one needs for dumping the drums weighing almost fifteen hundred lbs. they possess portable units and two swivel besides two rigid caters having screws for floor lock.
To inquire about Drum Handling Equipment for your location please call Industrial Man Lifts today. Tel: (727) 490-8839,
To view the drum handling equipment we carry, please start here: Shop Drum Handling Equipment