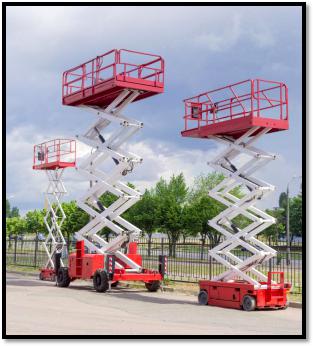 Whether you're buying a scissor lift for a garage or an articulating lift for your warehouse, it's important that you know which one is the right option. You're going to be paying a hefty sum for this piece of machinery. So it will definitely not do you well if you get involved in a bad deal.
So to help, we've dedicated this blog to guide you on the right track.
What You Should Know
The Information
If you're buying a lift from a reputable company, you'll easily get all the information on the different features, products and uses of your specific choice on the website itself. However, if you can't find any details below the product listing on any other website, don't disregard that just because they're offering lower rates. Chances are they might be hiding something about the product.
The Manufacturer
Don't be misled by any company that boasts having exclusive suppliers. If they're offering machinery that doesn't even have a brand labeling or brochure from the manufacturing company, this just confirms that they're trying to rip you off. When deciding on a lift, go to the parent company's website and see if they display in their brochure. If you can't find any solid information, you're better off working with alternative options.
The Space
Measure the area where the lift will be used, then measure it again and again. Triple-check the measurements and physical dimensions and then make your purchase. This is especially important if you're going to be using that lift indoors. Also keep an eye on the electricity outlets and the underground work in case you need to secure a lift on the groun
The Warranty
A machine is still a machine. Ergo, it will be susceptible to system failures or human errors. Find out as much as you can about the warranty and whether it can be extended. Usually, you do get a warranty on different lifts. But you will have to do your research on whether that warranty is the real deal.
The Features
This requires some homework on your part. Consider different factors when narrowing down your choices for a lift. For example:
What's the heaviest thing that the machine will need to lift
The physical dimensions of what the lift will be used for
The conditions in which the lift will be used
Where the lift will be stored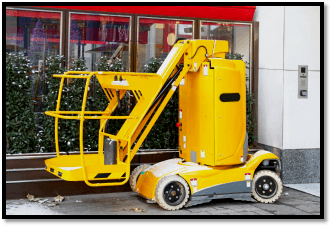 Find out all these details and whether your choices fit your needs. Ask someone from the company and get their two cents on the subject.
Buy from Industrial Man Lifts
Whether you're searching for a truck mounted scissor lift or a simple aircraft maintenance platforms, Industrial Man Lifts has all the equipment and platforms you need and more!
Browse our website and use the above information to make a smart purchase!