Material handling refers to the processes involved in controlling, moving and protecting materials. The processes also include storage of items like those for distribution, manufacturing or disposal purposes.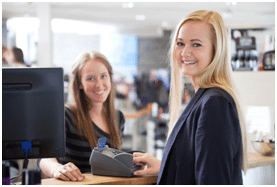 For any company involved in moving items in larger quantities, standardizing material handling is important to ensure safe transportation to their destination. In simpler words, reliable material handling procedures are important because they help facilitate industrial operations.
In this blog post, we shed light on all the reasons why material handling is considered so important:
It Reduces Effort
Through reliable material handling procedures, the degree of effort as well as stress can be considerably minimized. When employees handle materials using the right equipment, they automatically eliminate all factors involved in making the procedure risky.
This creates a standardized approach to handling materials, cutting down stress, effort and streamlining procedures.
Lesser Risk Of Accidents
The right material handling equipment helps minimize the risk of accidents. Material handling equipment like cranes and industrial platforms ensure that appropriate amount of power and support is available to handle specific items with ease.
Cut Down Time Spent On Distribution
When companies utilize the right material handling equipment, they streamline storage, manufacturing and distribution. The time taken to perform each part of the overall process is minimized which helps achieve maximum efficiency.
Eliminating Process Redundancy
Employing the right material handling equipment as well as implementing the right solutions helps you avoid hiring extra workers who have redundant responsibilities.
No longer would you need to make up for time and additional expenses incurred due to hiring more employees to ensure all materials are handled well. Once in place, material handling procedures can be automated.
From pharmaceutical manufacturing and food processing to aircraft maintenance, each of them requires the right material handling solutions—particularly applications that involve moving larger and heavier materials.
For a wide variety of companies, inappropriate material handling solutions have been the primary cause of different lawsuits. Therefore, it is also important to implement these measures to prevent tragedies in your organization. Make sure that you always use the best quality material handling equipment to ensure that is reliable and lasts longer.
Also remember, don't exceed manufacturer specified load limits for handling equipment like cranes and maintenance platforms.
At Industrial Man Lifts, we offer highly reliable aerial access and material handling equipment. If you have been looking for a material handling equipment supplier, look no further. Give us a call today to discuss your needs.