Reasons You Should Invest in a B4 Maintenance Platform
The job of performing repair and maintenance services on aircrafts is one that requires not only skill and expertise, but also the right type of equipment. Not only do you need the right tools to fix aircraft parts, but simply gaining access to the aircraft requires specialized tools. A B4 maintenance platform is an essential tool that is required when aircraft maintenance is a priority.
This type of stand is what makes it possible for aircraft maintenance professionals to complete repairs in an efficient manner.
Without the right type of platform on hand, it would be almost impossible to maintain a fleet of large aircrafts. It is important that you learned why this type of adjustable maintenance platform is a wise investment.
Here are the biggest reasons why you need an B4 aircraft maintenance platform:
High and Overhead Maintenance
What makes the task of maintaining an aircraft so difficult is the position. An aircraft is tall in height and high off the ground, which makes access to the parts impossible form ground level. A platform stand is required in order to make it possible for maintenance experts to actually inspect the aircraft effectively. This type o platform is the best solution for high and overhead maintenance. It allows you to have a stable position above the ground that is also adjustable depending on the height that you need to reach. This means that you can customize the platform based on the type of aircraft that you are working on. This type of platform has the ability to be adjusted using a hydraulic system tat is designed to be easy to use. Now you can go up and down with ease on this type of platform.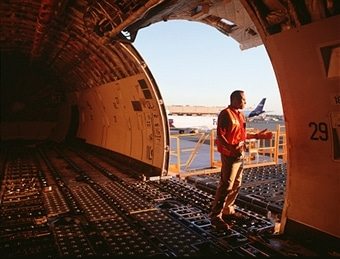 Designed to Last
When you are looking for an adjustable maintenance platform, you want a product that will last. The best part about this platform is that you will be completely secure and stable when you are on the B4 maintenance platform. This platform is designed to fit under an aircraft, but the height does not result in it being unstable. It is built using the highest quality materials and will stay in place without putting you at risk of fall. The best part is that it can be stable, while also being lightweight and adjustable. This means that you can access the parts on the aircraft that are most essential with ease.
Are you in need of a B4 maintenance platform? Let Industrial Man Lift's help you with your selection & options. Call (727) 490-8839.