Mongoose Mobile Belt Loader
NEW
Mobile Belt Loader
 conveyor advances/retracts into A.C. maneuvers corners  saves time, money, fuel
Mongoose Mobile Belt Loader is the fast and economical way to load and unload baggage.
Extends around corners stays level with the aircraft and helps boost crew efficiency.
Conveyor has unique chassis that deflects impacts.
Available in Gas, LP, Dual Fuel, Diesel & Electric.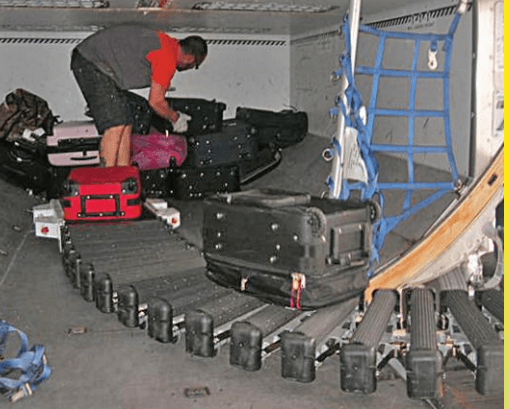 Mobile Belt Loader Specifications:
Engine: Perkins diesel
Transmission: Ford, C6, automatic
2,000 lbs. capacity
Belt: 24 on 34 bed
Belt Speed: 40- 120 ft/min
Engine driven pump
Control: Forward Stop - Reverse
Dimensions: L=297.5, W=82, H=48 (down)
Weight: 6,000 lbs.
Operating Height Range: 30 to 168
Rear wheel drive
Brakes: Front disc, Rear drum, parking
Steering: Char-Lynn power steering
Lighting: Drive and Tail
Bumpers: Front and Rear
Tires: 4 ply, P225/75 R15
Color: Fleet white
Manuals: operation, parts & service
Industrial Man Lifts is your aerial access solution provider. 
We can customize any product for any size job
. Operators always standing by, (888) 730-8377