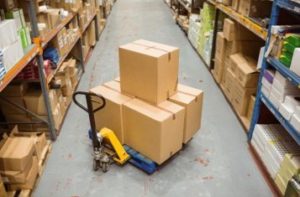 Boosting warehouse efficiency is important for the success of any company. Fortunately, just a few minor tweaks can help you notice a dramatic improvement in efficiency.
However, still many business owners fail to implement necessary changes, overlooking them and moving ahead with inadequate systems in place.
If you are looking forward to a better and improved warehouse, use these simple tips to make it happen:
Implement A Warehouse Management System
The right warehouse management system can give your inventory the right visibility and ability to streamline orders and deliveries to ultimately shape a better customer experience.
The staff would be able to quickly identify and dispatch orders. At the same time, keeping track of inventory and updating is made much easier.
Always Double Check Orders
Mistakes are inevitable wherever humans work. Double checking all orders is paramount to ensure only the right orders make it to customers. It will also help you eliminate chances of recurring order processing costs. No matter how big your operations are, making mistakes here could influence your profits and result in poor financial health for your organization.
Keep The Warehouse Clean
Delays can often lead to a number of problems.
But things can get ever messier if this happens in your warehouse! For starters, you should know that customers don't like to wait. If you are late sending out an order, it might cost you a lot of money, not to mention a good number of loyal customers.
Dedicating a few hours every week to clean the warehouse and sort inventory can dramatically improve performance and efficiency. Employees can move around the warehouse faster and can get things done relatively quickly.
Use The Right Warehouse Equipment
If you are using the same old ladders with your workers racking up cartons, while carrying them and storing them in designated areas, your warehouse is lagging behind.
Investing in reliable material handling and industrial access equipment can help you streamline operations, thereby boosting efficiency. Invest in warehouse ladders and hydraulic stackers to move around and place inventory.
At Industrial Man Lifts, we have a wide collection of industrial ladders and platforms that can boost warehouse performance and efficiency. Get in touch with us to discuss your needs today.