Once we're done finishing a new industrial warehouse and then loading it with inventory, we consider our job done. In fact, many industrial warehouse owners often forget that employees require safe ladders for easy access until the need arises.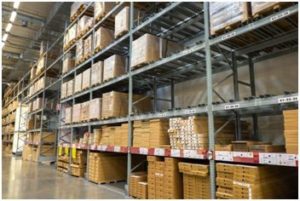 Ladders are an important aspect of the industrial warehouses because they make hard-to-reach areas easily accessible.
Apart from that, Occupational Safety and Health Administration guidelines also dictate that safe ladders are used where necessary to avoid mishaps.
In this blog post, we shed light on  reasons why using ladders in your industrial warehouse is the right thing to do:
Ladders Make Industrial Warehouse Much Safer
Having the right kind of ladders installed at your industrial warehouse can make a huge difference in preventing accidents. Workers would no longer be tempted to climb up shelves or pile up objects to stand on top of, which can put them in considerably riskier situations. On top of that, depending on the type of ladder, you can even install safety guardrails to make them safer.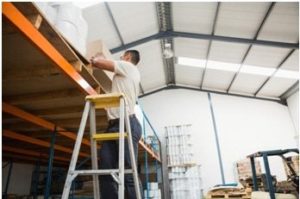 Employees must also be trained to climb ladders the right way. At the same time, they should be aware of the risks as well as safety procedures when climbing industrial warehouse ladders.
Your Industrial Warehouse Needs To Comply With Safety Regulations
Having ladders at your industrial warehouse can also help your comply with work safety guidelines as stated by OSHA.
The safety specifications include aspects like use of ladders that come with safety cages, baskets and wells. If the ladders are considerably high, they should come with landing platforms that are perfectly positioned.
Being unable to comply with OSHA guidelines can be a risky thing to do. If you are not up to date with the latest safety guidelines you could end up facing heavy penalties. Compliance with OSHA workplace safety recommendation as well as federal requirements helps you make your industrial warehouse much safer.
Ladders Allow Easy Access To Areas Of Your Industrial Warehouse
Ladders can also give you a considerable amount of flexibility when it comes to utilizing the space in your warehouse. It can give employees access to tight warehouse spots.
At the same time, the square footage can be used creatively to use all the working space available. In simple words, ladders allow you to access the real estate you are paying a hefty amount for.
As an industrial warehouse owner, you can benefit from ladders by making your facility efficient, safer and more productive. Check out our collection of stockroom ladders and warehouse ladders!