Aviation maintenance platforms are used across a wide range of industrial applications around the globe. Boom lifts, specifically, are the perfect choice in applications where technicians work in high spots and need to take heavy equipment along.
When it comes to boom lifts, there are two main types used in the market today namely telescopic and articulating boom lifts. You need to be sure that you choose the right lift according to your application to complete projects safely and efficiently. Identifying differences between these two will help you decide if it really fits your needs.
Telescopic Boom Lifts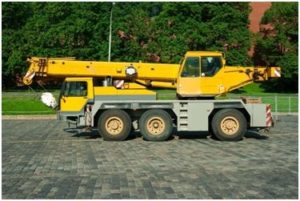 As the name implies, telescopic boom lifts are ones that have aerial access platforms which extend upwards telescopically.
They have a relatively straight appearance and offer the best horizontal reach than any other lift. Telescopic boom lifts are widely used across construction applications like road building, painting, and bridgework.
Why Telescopic Boom Lifts?
Telescopic boom lifts are perfect to work across terrains that are rough and don't allow close access. If your team of technicians needs to access a working spot from a distance, these lifts are the best option. Along with the height, their exceptional outreach capability makes them as important.
Articulating Boom Lifts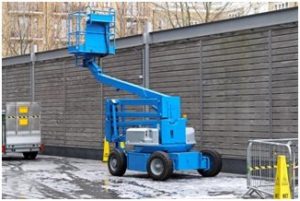 These lifts also offer aerial platforms that hinge or articulate up and outwards.
This allows the technicians as well as operators to reach out to areas that are visibly out of reach or barred by obstacles. In industrial terminology, they are also called knuckle booms and offer the best reach to tight access areas.
Why Articulating Boom Lifts?
Narrow articulating boom lift models are perfect to work in confined areas and offer easy access to some of the most congested spaces. Even though these lifts have lesser outreach compared to telescopic boom lifts, they still offer better versatility when it comes to up and over access to work areas.
Many industrial articulating boom lifts models use an industrial motor or clean burning fuel which makes them perfect for indoor use. On the other hand, there are also many rough terrain models with four-wheel drive capabilities and an oscillating axle for rugged construction sites.
Choosing the right type of lift can play a key role in maximizing efficiency and productivity while ensuring safe operations.
Buy articulating lifts and telescopic boom lifts from our collection today. At Industrial Man Lift, we offer a diverse collection of aerial access equipment to clients around the globe. Get in touch with us to discuss your needs.