Cranes are used for lifting, lowering, and moving heavy loads. They are categorized as heavy duty machinery and are extensively used in the construction and manufacturing industries.
Cranes can either be mobile or fixed at a particular location. Some cranes can also be mounted on especially designed vehicles to enable them to move over rough surfaces. Human operators maneuver the cranes with the help of controls located in an attached cab. More advanced cranes can also be controlled remotely using radio signals.
Types of cranes
Cranes are absolutely essential for various industries. Without them, it would be impossible to lift heavy loads. Here is a list of the most commonly used cranes for industrial purposes:
1.
Tower crane
Tower cranes are a common sight in the construction industry. They play an important part in the construction of high rise buildings. The advantage of using these cranes is that they have an outstanding vertical reach. Some of these cranes can reach well over 250 feet.
Tower cranes are also capable of lifting very heavy loads. Tower cranes are fixed at a certain location while the construction work is taking place. When the work ends, they can easily be removed at planted at another location.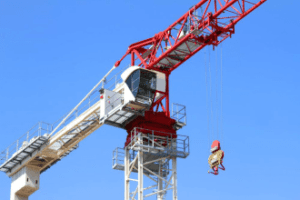 2.
Mobile Crane
Mobile cranes are truck mounted cranes that can easily be moved around. The truck's wheels are made of rubber. They are stabilized by outriggers placed at the bottom of the vehicle.
3.
Rough Terrain Crane
These cranes are mounted on a specially constructed vehicle which carries them around. The advantage of using the vehicle is that it improves the crane's mobility and allows it to move over rough terrains. They have the ability to remain stable when they are used from the vehicle.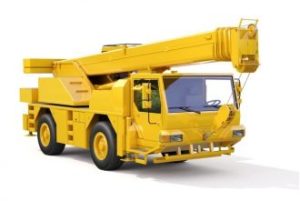 4.
Crawler crane
It is a type of mobile crane that has tracks instead of wheels. The tracks stabilize the crane and allow it to easily move across soft surfaces. Crawler cranes are mostly used in construction work.
5.
Telescopic crane
These kinds of cranes have a boom which is made of several coaxial tubes which can be extended or retracted by using a hydraulic system to change the length of the boom.
Get the best quality cranes for your business
It is a great idea to purchase high quality cranes from a renowned supplier of heavy industrial equipment. Your investment will benefit you for years to come and enable you to achieve a higher level of productivity in your business operations.
Industrial Man Lifts offers all kinds of industrial platforms and lifting equipment at very competitive prices. We also provide quality electric man lifts and aircraft work stands.
To learn more about our products, call us at (888) 730-8377, or reach us via email at sales@industrialmanlifts.com.