Always focus on two factors when buying a forklift truck – stability and efficiency. You need a forklift that not only satisfies your industrial needs, but also allows for customization. Now, many modern trucks do offer all these qualities. However, if you are not aware of the different types of forklifts available, you might end up buying machinery that doesn't match your purpose.
In short, you'll waste your money. Here is what you need to learn about forklifts.
Different Types of Forklifts
Perhaps one of the most popular types of lifts, this truck counterbalances the weight being pulled up by having built-in weight in the rear of the machine. Flexible and easy to use both indoors and outdoors, this forklift can be used with variety of attachments. Lift capacity for each model can range between 1000-3000 kg with heights ranging from 3-6 meters and more.
Heavy lift trucks are basically giant models of counter forklifts and empty or full container handlers, and can lift up to 60,000 kg of weight. Designed for specific applications, these forklifts can handle greater heights. In fact, an empty container handler can even be used to stack containers at a height of 8 feet.
These trucks are mainly used in warehouses. The design of this particular truck involves the load being carried partially within the structure, with its mast reaching in and out to receive and place the load. Weight capacity for a reach truck can exceed to 2000 kg, though it can be configured to lift more loads. The truck can also be customized to reach up to 12 meters. The trucks are also battery powered and quite useful for narrow storage ways. The truck is typically used indoors but can be fitted with tires for outdoor use.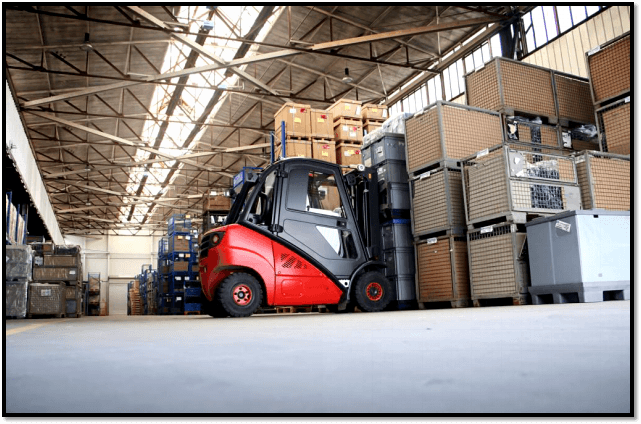 These trucks have an articulating front, which means they allow the mast and the form to twist away to the side. This allows easier operation, especially in narrow aisles. There are a number of models available, with a load capacity of 2000 kg, and a lift range of about 12 meters. Most models are usually electric powered.
This forklift is a cross between a reach truck and a lorry. The fork is mounted sideways and can reach out to collect the load. It is then drawn back to the truck and travels in the yard. This truck is mostly used for protruding loads like pipes, timber or steel rods. The load range is 5000 KG, though this capacity can go to 50,000 KG for some trucks.
These trucks are especially designed to operate on rough terrain. So you'll typically seem them being used at construction sites, in forestry or road maintenance areas, or any place that may have uneven surfaces. Since stability is an issue for other forklifts, these are configured to work on different terrains. Rougher surfaces would use the telescopic forklifts or the masted forklift.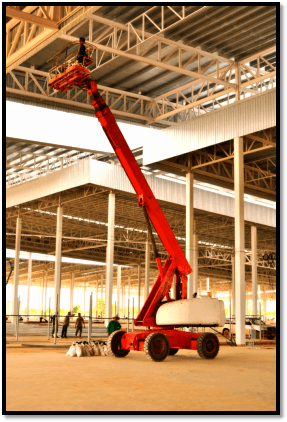 More at Industrial Man Lifts
And these are just the basic models.
Industrial Man Lifts has a range of equipment and industrial mobile work platforms designed keeping industrial applications in mind.
If you are looking to explore lift or platform options, contact us today and speak to an expert about buying man lifts.