Ensuring efficiency of your aircraft – whether it's a jet or a helicopter – is a priority. This aircraft is an investment and it should serve its purpose for a long time. However, maintaining it isn't as easy. Your aircraft requires a certain piece of equipment, namely a maintenance stand for its care.
However, if you are unaware of what the stand should include and what you should look for, here is some information that may come in handy.
What You Need to Know about Aircraft Maintenance Platforms
Since you'll be performing phase and daily maintenance on your aircraft, you will need a platform that would allow you to do so. It will need to meet all the requirements set in accordance with the shape of your aircraft. However, if the aircraft has been modified or has been custom-designed, you will need to buy a platform that is custom-designed as well. Platforms in stock will not offer the same access for a custom aircraft as they would for a typical aircraft.
Standard Maintenance Stands
You also have an option of deployable maintenance stands however, we wouldn't recommend it. These are quick to assemble and breakdown, and can be used if the platform needs to be used in different locations. However, these are more expensive and aren't as user friendly.
Choice between Aluminum and Steel
Typically, people prefer aluminum maintenance stands. They're much lighter than steel and easy to use. They are also more structurally sound and strong enough to be used for different maintenance situations.
Do not be tempted to build your own platform if you don't know the OSHA safety guidelines. A reason why we encourage customers to buy helicopter or aircraft maintenance platforms from the source is because our equipment is complaint with all OSHA specifications. With proper products, you won't have to worry about OSHA fines or putting yourself or your employees at risk.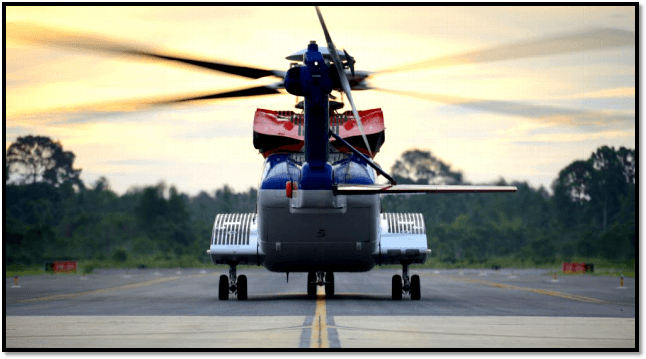 Rather than buying bulkier systems, choose a platform with modules that can be stored separately. Some platforms come with self-supporting stairs that can be stored and even used separately. Storing such a system with a smaller footprint will be a much better option.
Buying Aircraft Maintenance Platforms
Industrial Man Lifts offers more than just aircraft and helicopter maintenance stands and platforms. With our range of equipment and machinery, you should have no problem preserving your aircraft.
Visit our website and use the above information to make the right purchase!