Aluminum Tail Docks
We have found 2 items matching your search query.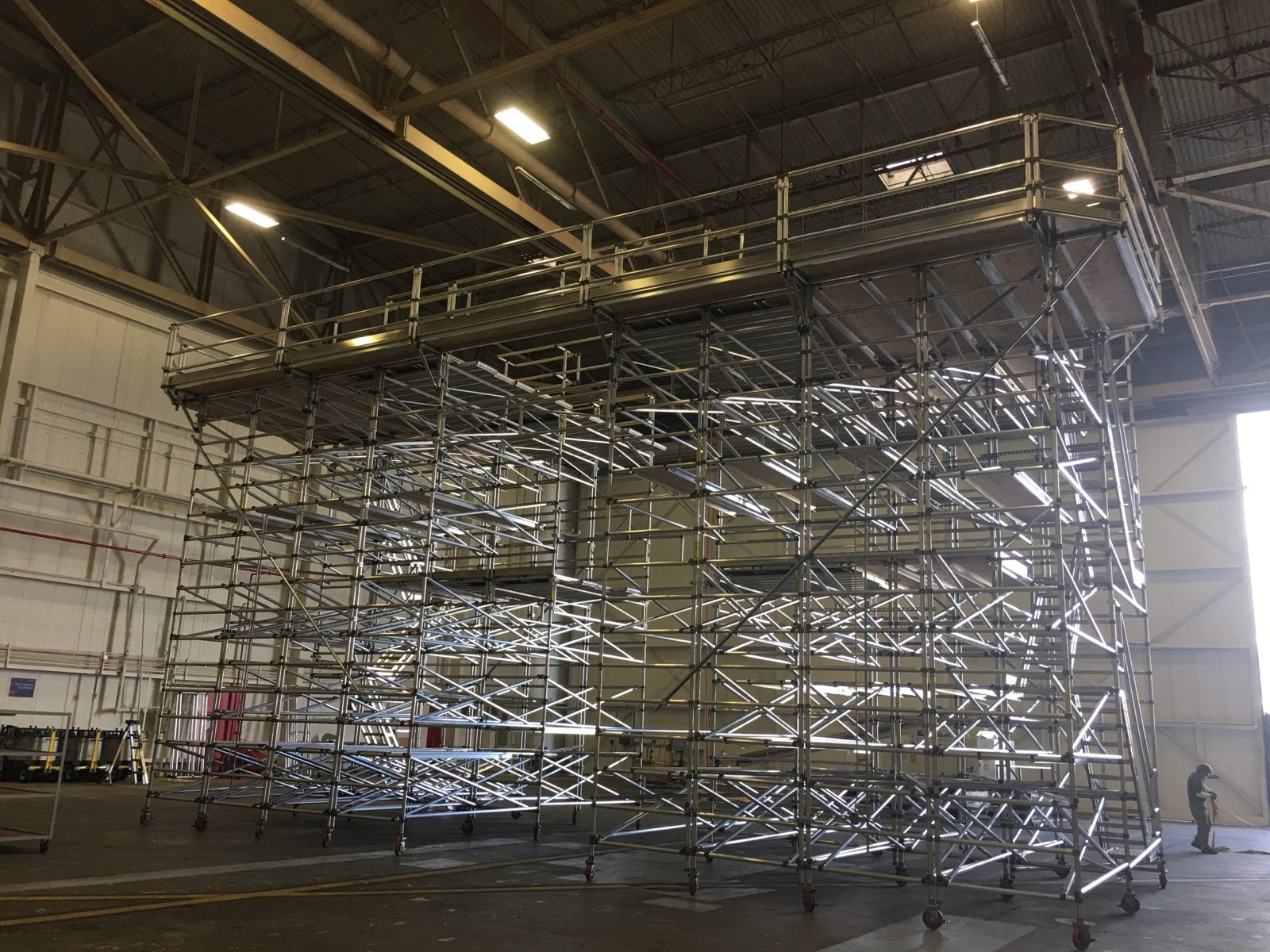 Aircraft Maintenance Platforms
The B717 Tail Dock System is also compatible with the MD80 aircraft. Contact industrial Man Lifts today for your Tail Dock needs.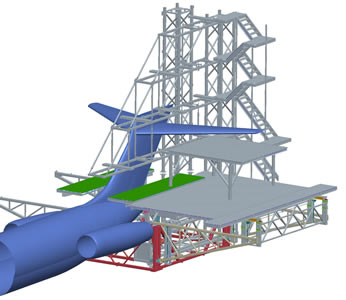 Aluminum Scaffold
100 In Stock
The MD80 Maintenance Tail Dock is made with vertical tubing that is one of the industries strongest aluminum. It is 6063-T832 which is a drawn port hole extrusion and has a tensile strength of 42,000
$Call
Aluminum Aircraft Tail Docks
 Every aircraft needs routine maintenance completed periodically. Sometimes that task can be as simple as a stroll through the interior of the craft or crawling up into its bins. At other times, you need a comprehensive maintenance platform to allow your personnel the opportunity to safely inspect and possibly repair the aircraft. This is where having aluminum aircraft tail docks as part of your support equipment can give you a tremendous advantage.
The advantages of choosing a modern aluminum aircraft tail dock for your maintenance needs are many.
You have flexibility. The lightweight aluminum materials are strong enough to resist the outdoor elements, yet still suitable for indoor applications.
You save time. These tail docks can be constructed rather quickly compared to older systems, helping your people get to work on the aircraft faster.
You stay in compliance. All of our aluminum aircraft tail docks meet or exceed current government safety expectations.
You can receive a customized tail dock. As a preferred provider of aerial access solutions, we can customize any aircraft tail dock for any size job you may need. This way you always have a safe and secure platform for your people.
 Aluminum might be a lightweight material, but that doesn't affect its strength. Our MD80 tail maintenance dock vertical tubing, for example, is made from 6063-T832 aluminum, which is one of the strongest in the industry today. The tensile strength on this dock is up to 45,000 PSI with some components, which is what you will find with all of our aluminum tail dock solutions.
You could be using other support equipment to get the work done, but that doesn't mean you're maximizing your efficiencies. If you haven't explored the benefits of an aluminum aircraft tail dock in the past, then now is the time to take a closer look. You may find that this investment really can save you time and money every time you need to service an aircraft.